Reversing Essure A Personal Choice
Patients who come to A Personal Choice for Essure reversal do so because they wish to avoid in-vitro fertilization (IVF) and desire the ability to become naturally pregnant again without needing monthly fertility treatments. Equally as important, many patients desire to have the Essure coils removed from their body.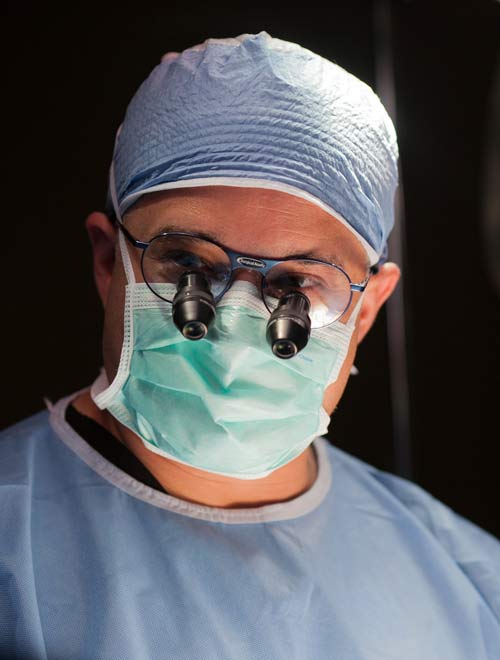 Patients come to our center with the knowledge they are traveling to see a surgeon who has the most experience in performing tubal surgery, the most experience with removing Essure coils, and who was the first surgeon to report the first successful natural pregnancy after Essure reversal within the peer reviewed medical literature.
Since our first successful Essure reversal surgery in 2009, we have performed over 450 Essure removals and have progressively improved upon our techniques. We are now able to remove the coils without fragmentation in a greater percentage of our patients and we can also provide our patients the best chance at pregnancy success using the same techniques we pioneered for outpatient tubal reversal surgery.
Essure sterilization is intended to be permanent, but Essure is not permanent at our practice.
What is Essure?
Essure is the newest form of tubal occlusion. Essure was first approved for use in the United States in 2002. Since 2002 over 750,000 Essure sterilization procedures have been performed. We began having sporadic request for Essure reversal in 2008. In 2009 we performed our first successful Essure reversal and Adiana reversal.
We were the first in the world to publish successful reports within the peer reviewed medical literature of full term pregnancies after surgical reversal of both of these newer types of sterilization procedures.
More information about how Essure works: Essure sterilization: Explained in detail
Getting pregnant after Essure
If women want to become pregnant after Essure then they have two choices: in-vitro fertilization (IVF) or Essure reversal.
Our center does not perform IVF but we do specialize in the surgical removal of Essure coils and surgical reversal of Essure sterilization. We have the distinction of being the first center to publish successful reports of pregnancy after Essure reversal and the only center to have continually updated our Essure reversal pregnancy success rates for the benefit of women seeking real and accurate statistics on the chances of pregnancy after Essure reversal.
It is unclear what the effects of the Essure micro-insert devices are on IVF success and pregnancy outcomes.
There are medical case reports and small cohort studies suggesting IVF is possible and pregnancy outcomes are normal when the Essure micro-insert devices are left inside during IVF treatment.
Unfortunately there have also been many women who have become pregnant due to Essure failures and these pregnancies seem to be unaffected by residual Essure coils.
In 2017, a comprehensive medical literature review determined IVF success is decreased in women who have Essure devices inserted for treatment of tubal hydrosalpinx (inflammatory fluid in fallopian tubes). It is unclear if the Essure devices or inadequately treated hydrosalpinx is the cause of the decreased IVF success.
Although it is unknown what risks Essure coils pose to a developing pregnancy the initial information seems to suggest minimal effects on pregnancy.
Anyone who is considering becoming pregnant with the Essure coils in place should be aware of the composition of the Essure micro-insert system and reasons for concern with pregnancy: Essure Micro-insert coil device: A detailed explanation
How is Essure reversed at A Personal Choice?
At our center we reverse Essure using similar techniques we pioneered to make tubal ligation reversal safe, affordable, and able to be performed as an outpatient procedure.
Patients who are interested in having surgery at our center can have most of their questions answered by phone and email. Patients will then travel to our center and stay in one of two specially selected hotels for two nights. The preoperative consultation with Dr. Monteith is the afternoon of arrival and surgery is the day after the preoperative consultation.
Essure reversal is performed through a small 3 to 5 inch incision made just above the pubic hairline. The Essure coils are removed by making a small incision into each tube. The Essure coils are carefully dissected from the surrounding scar tissue and the intact Essure coils are removed with minimal interruption of the fallopian tube blood supply. After the Essure coils have been extracted and the residual reactive tubal scar tissue has been removed, the remaining healthy fallopian tubes are then re-inserted into the uterus. Using micro-surgical techniques the tubes are then reimplanted into the uterine cavity to function as they normally would.
When performed at our center the surgery is safe, blood loss is minimal, and patients can become pregnant again naturally. The procedure is outpatient and is often performed in less than 90 minutes.
Patients return to our center the day after surgery for a post-operative evaluation and then return home. Patients are advised to wait one month before attempting pregnancy and are asked not to lift greater than 15 lbs. the first month after surgery. Most patients will return to work within 2 weeks. Patients who become pregnant after reversal most often do so within the first 12 months of having their Essure coils removed.
More information on reversing Essure: Essure reversal explained in detail
Since our initial literature case reports of pregnancy success after Essure reversal we have performed more surgeries, gained more experience, and have increasingly perfected our techniques of outpatient Essure reversal.
Reversing Essure At A Personal Choice
From January 2008 to May 2014, we performed one hundred and forty-three (143) tubal surgeries to correct either Essure or Adiana sterilization. Of the 143 women who sought treatment from our center, ninety-seven women (97) sought Essure coil reversal to become pregnant.
For more information on chances of pregnancy after Essure reversal:
Pregnancy After Essure: 2014 Pregnancy Statistics
In 2017 we updated our Essure pregnancy statistics. For more information on our updated statistics: 2017 Updated Essure Reversal Pregnancy Statistics
Often it is helpful to see comments from other patients who have sent us messages or pregnancy testimonials after Essure reversal surgery. For up-to-date comments from our Essure reversal patients: Comments from our Essure reversal patients
Essure reversal
Chances of pregnancy are increasing
Our initial Essure pregnancy analysis in early 2013 suggested the pregnancy rate was 29% after reversal.
With more follow-up time we have seen the chance of pregnancy after reversal of Essure increased to 38%.
We attribute this increase in the observed pregnancy rate to two factors: restoration of natural fertility and improvement in operative techniques for Essure reversal.
Restoration of natural fertility. As is true with tubal ligation reversal, reversing Essure provides women an opportunity to become pregnant more than once. This is the main advantage of tubal reversal over a single cycle of IVF. The same is also true of Essure reversal. Women who have their coils removed and fallopian tube patency restored have the ability to become pregnant every month and more than once.
With the passage of time more women have the opportunity to become pregnant and with more time the actual success rates of Essure reversal become more evident.
Improved operative techniques. With a larger number of Essure reversal surgeries we have also been able to identify specific surgical techniques, which are more likely to result in pregnancy for our patients. These same techniques have increased the chance we can successfully remove the coils intact and minimize disruption of the blood supply to the fallopian tubes.
We are definitely seeing an increase in our ability to remove the coils intact, more precision in our tubal repair, and steady improvement in our Essure reversal pregnancy success rate.
IVF or Essure reversal
The chance of pregnancy after Essure reversal at our center is 38%. The chance of pregnancy after in-vitro fertilization (IVF) is approximately 37 % for each cycle attempted.
There is no data to suggest what the success rate of IVF is when the Essure coils are allowed to remain; however, several case reports do exist of successful IVF with Essure coils left in place.
If the Essure coils project into the uterine cavity this may decrease the success of IVF and may increase the risks of a pregnancy complications. Limited studies exist suggesting minimal risks to pregnancy in women who become pregnant after Essure failure or with IVF.
Recent studies suggest IVF may be less successful when the Essure devices are allowed to remain in the fallopian tubes during IVF treatment.
Cost of Essure reversal
Outpatient Essure reversal is more affordable than a single cycle of in-vitro fertilization. A single cycle of IVF costs approximately $12,000 to $14,000.
Even when you consider the cost of travel, lodging, and meals when having surgery at our center, Essure reversal can be more affordable then IVF. When you consider Essure reversal allows you the chance to have more than one child then Essure reversal becomes an even more affordable option if successful.
For more information: Cost of Essure reversal surgery
 More information about Essure reversal
We understand the decision to have surgery is important. We are dedicated to providing you with as much information as possible to help you make the decision which is best for you.
If you decide to have surgery at our center, we want you to be comfortable with the knowledge you are traveling to have surgery with the best reversal team possible.
If you would like more information about Essure reversal or Essure removal at our center then we encourage you visit our For Physicians section of our website. For Physicians was created to provide referring health care providers with more medically detailed information about our unique practice.
For more medically detailed information about Essure removal visit: For Physicians
Medical Literature
1. Normal pregnancy after outpatient tubouterine implantation in patient with Adiana sterilization
Monteith, Charles W. MD; Berger, Gary S. MD, MPH, Fertil Steril: July 2011 – Volume 98 – Issue Part 1 – pages e45-e46
2. Successful Pregnancies After Removal of Intratubal Microinserts
Monteith, Charles W. MD; Berger, Gary S. MD, MPH, Obstetrics & Gynecology: February 2012 – Volume 119 – Issue Part 2 – p 470–472
3. Pregnancy Success After Hysteroscopic Sterilization Reversal
Monteith, Charles W. MD; Berger, Gary S. MD; Zerden, Matthew L. MD, MPH, Obstetrics & Gynecology: December 2014 – Volume 124 – Issue 6 – p 1183–1189