Dr. Monteith And Staff Favorites: Sports and Entertainment
We have compiled a list of favorite places and activities for our patients. The venues on this list have been specially selected by Dr. Monteith and staff for our patients. You can't go wrong with any of these recommended hot spots! Places and items highly recommended by Dr. Monteith are indicated by ( * ) .
We encourage patients to leave comments at the end of this page about their experiences with any of these activities.
Some of the activities listed are not suitable for after surgery. Please use proper judgment.
North Hills Mall
North Hills Mall Directory
Visit the mall directory website for a full listing of stores, restaurants, and shopping all within walking distance of your hotel.
Kings Bistro Bowling*

Bistro bowling in a chic lounge environment. Great full service bar and appetizer selection. The grilled hot wings are some of the best wings in North Carolina. Fun place for adults and kids.
Regal Cinemas North Hills Stadium 14
Regal Cinemas North Hills Stadium 14 is a state-of-the-art movie theater, offering the latest and greatest films available.
Raleigh Area
PNC Arena*
There is always something cool happening here. Coordinate your trip to our reversal facility with one of the many exciting events that come to the PNC Arena: Disney on Ice, Cirque du Soleil, Ringling Brothers Barnum Bailey Circus, Monster Truck show, a concert featuring your favorite celebrity, and the list of events and activities goes on and on.
Also did we mention the PNC Arena is home to the NHL Carolina Hurricanes and the North Carolina Wolf Pack.
Marbles Kids Museum*
Fun place for families with kids. Great place for them to run around interact with the many hands on exhibits.
Goodnights Comedy Club *
Who can resist a good comedy club?
Carolina Parent*
Carolina Parent is a local publication which keeps an extensive up-to-date listing by month of fun things to do for families with kids.
Marbles IMAX Theater*
Always a great IMAX movie showing on a large screen with awesome sound.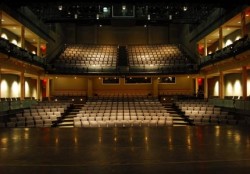 Duke Energy Center For the Performing Arts
Experience the most elegant, immersive suite of live-performance venues in the Southeast.
Indulge your love of theater, opera, ballet and other live entertainments, in performance halls and centers designed around each unique art–and always under the care of our highly trained, dedicated staff.
Walnut Creek Amphitheater
This is the main venue for music artist who come to the Triangle Area. Time your visit right and you can catch an amazing concert.
Carolina Ballet
Carolina Ballet is one of America's premiere arts organizations. Launched as a professional dance company in 1997 under the direction of Artistic Director/CEO Robert Weiss, Carolina Ballet has since garnered critical praise from the national and international media, staged 80 world premiere ballets, and toured internationally in China and Hungary. Weiss, former artistic director of the Pennsylvania Ballet and principal dancer at New York City Ballet under the legendary George Balanchine, programs traditional ballets by legendary masters and new works by contemporary choreographers.
North Carolina Museum of Art
This is a museum where you can find your own place—either in contemplative spaces or through lively, engaging tours, performing arts, or family workshops. They invite you to create your own captivating experience each time you visit.
North Carolina Museum of Natural Sciences
The North Carolina Museum of Natural Sciences is the largest museum of its kind in the Southeast. Through their exhibits, programs and field experiences, they provide visitors with opportunities to get up close and personal with science and nature.
Sporting Events
Tickets to many of these sporting events are obtainable through the venues/team websites, Ticketmaster, and Stub Hub.
NHL Hockey
Carolina Hurricanes Hockey*
Many may not be aware that Raleigh is home to a thriving hockey sub-culture and home to the Carolina Hurricanes winners of the 2006 Stanley Cup.
The games are held in the PNC arena and tickets for most games with great seats can be easily purchased.
NFL Football
Carolina Panthers*
The Carolina Panthers play at Bank of America Stadium in Charlotte, NC. Charlotte is 2.5 hour drive from Raleigh.
Panthers tickets can be easily purchased through one of the major on line ticket selling websites.
NBA Basketball
Charlotte Hornets

North Carolina's professional basketball team and they are located in Charlotte NC (2.5 hours drive).
NBA basketball takes a back seat to college basketball in the triangle area.
Carolina Railhawks
Raleigh's professional soccer team plays in Cary, NC…just a short drive away.
The Big Three Schools in the Triangle
Visitors to the triangle need to be aware there are three main universities in the triangle area: North Carolina State aka Wolf Pack (Raleigh), Duke University aka Durham Blue Devils (Durham), and University of North Carolina at Chapel Hill aka Tar Heels (Chapel Hill). These three schools are all within 20 miles of each other.
There are many sports at these three schools but basketball reigns supreme and football is a distant second. Baseball and soccer are also played but are often after thoughts in this area historically known for intense college basketball rivalries.
North Carolina State Wolfpack
Catch a basketball game at the PNC Arena or a football game at Carter Finely Stadium (immediately next to the PNC Arena).
The website has listing for other college sports you may wish to attend.
Crimson red is the color of the Wolfpack and most Raleighites are loyal Wolf Pack fans.
University of North Carolina at Chapel Hill *
Basketball reigns supreme at UNC Chapel Hill. Football is a close second. The basketball team plays in the Dean Smith Center and the football team plays in Kenan stadium. Carolina Blue is what the light blue color of the teams is termed and all UNC fans refer to themselves as Tarheels.
Duke University
Duke University is in Durham. Basketball is the king of sports at Duke and the team plays in Cameron Indoor Stadium. The color of the team is Duke Blue and they are referred to as the Duke Blue Devils. Their fans are affectionately referred to as Dukies.
Durham Bulls*
The Triangle's AAA Minor League baseball team. The team plays in Durham Bulls Athletic Park in Durham NC. Durham is located about 15 miles from Raleigh. This is a great team to watch and fun for kids and adults alike. Great new stadium, inexpensive food, activities for all in between innings, and fireworks shows throughout the summer. Great family fun!