Essure reversal risks are low when performed by Dr. Monteith of A Personal Choice.
Surgical terms for removing Essure can be confusing and it is important to understand the difference between the Essure reversal and Essure removal.
Essure reversal: Procedure to remove Essure devices and allow future pregnancy
Essure removal: Procedure to remove Essure devices and prevent future pregnancy
Essure reversal surgery can provide an affordable alternative to the more expensive treatment of in-vitro fertilization (IVF).
More info: Chances of pregnancy after Essure reversal with Dr Monteith
The chances of pregnancy after Essure reversal with Dr. Monteith can be comparable to the average success of a single cycle of IVF.
Essure removal surgery is safer and less risky than hysterectomy and should provide similar results in reducing Essure symptoms when compared to procedures to remove the tubes.
More info: Chances of symptom improvement after removing Essure with Dr Monteith
Most patients will report improvement in symptoms after Essure removal with Dr. Monteith.
Skilled And Dedicated Reversal Team: Important For Safe Surgery
When having surgery with Dr. Monteith, you can be assured you will be getting the best care possible from a dedicated surgical team. His team is focused on surgical safety and success.
More info: Essure reversal team
More info: A Personal Choice surgical facility
More info: Patient safety during surgery
The complication rates below demonstrate surgery to remove Essure devices or reverse Essure sterilization at A Personal Choice is safe with a low risk of complications.
All patients are evaluated during scheduling for health conditions, which could increase the risk of surgery. Experienced anesthesia providers and nurses will care for you during your stay.
All surgeries are performed by Dr. Monteith, who has over 15 years of surgical experience in a variety of health care settings.
To simplify the following discussion about risks of Essure reversal and removal, all Essure surgeries (removals and reversals) will be referred to as Essure removal.
For a more detailed discussion of each of these risks of Essure removal surgery click on the links underneath each risk section below.
Total Essure Removals Performed By Dr. Monteith January 2009 to January 2018: 469
Essure Removal Risks With Dr. Monteith: 9 Year Analysis
In January of 2018, Dr. Monteith performed an analysis on the risks of Essure removal.
From January of 2009 to January of 2018, Dr. Monteith reviewed the outcome of 469 of his patients who underwent Essure removal surgery at his specialty center.
Essure removal risks can be divided into three (3) separate categories:
Intra-operative risks (risks during surgery)
Post-operative risks (risks after surgery)
Pregnancy risks (risks of pregnancy after having Essure reversal)
The following complications were observed in the group of 469 patients who had Essure removal with Dr. Monteith over a 9 year period.
Essure removal risks: Intra-operative Risks
Failure to complete planned procedure

Failure to remove one or both Essure devices  <1%
Failure to perform tubouterine implantation  <1%

Fracture of Essure devices

Prior to 2014 chance of Essure device fracture estimated to be approximately 10%
After 2014 chance of Essure device fracture estimated to be  <1%

Bleeding requiring hospitalization or blood transfusion  0%
Anesthesia complications  0%
Transfer to hospital  <1%
Referral to ER or hospital with 24 hours of surgery  <1%
Death  0%
More information: Intra-operative Essure removal risks
Essure removal risks: Postoperative complications
Major surgical site infections  0%
Minor surgical site infections  <1%
Need for a second operation/procedure within 30 days <1%
Persistent symptoms requiring additional surgery <10%
More information: Postoperative risks of removing Essure devices
Essure reversal risks: Risks related to pregnancy
Closure of the tubes after reversal  <60%
Ectopic (tubal) pregnancy  5%
Uterine rupture  4%*
*The risk of uterine rupture was observed to be 4% in patients who become pregnant after Essure reversal.
This 4% chance of rupture was observed in women who planned early cesarean delivery.
If patients planned vaginal delivery the observed chance of uterine rupture after Essure reversal could be higher than 4%.
More information: Essure reversal risks: Risks related to pregnancy
Risks of Essure Removal Surgery: Increase with patient weight, scar tissue, fibroids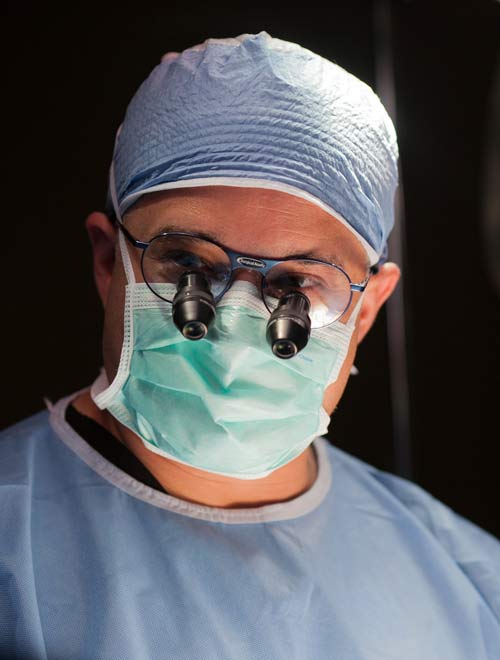 Dr. Monteith firmly believes there is no such thing as a 'minor' surgical procedure.
Every procedure has risks and no procedure has 0% risk and no surgeon has 0% complications.
All surgical procedures should be considered major; however, outpatient Essure reversal and Essure removal surgery when performed by Dr. Monteith is safe with an acceptable low risk of major complications in carefully selected patients.
Dr. Monteith's experience has taught him Essure reversal risks; device fracture, inability to remove one or both devices, or failure to complete the planned procedure are increased when the following risk factors are present.
Factors Increasing Risk of Essure Removal
Essure reversal risks are increased when the following factors are present:
Patient obesity BMI > 30
Presence of uterine fibroids
Severe pelvic adhesions (scar tissue)

History of multiple cesarean deliveries
Prior abdominal surgery to remove uterine fibroids
History of abdominoplasty (tummy tuck)
Previous intestinal surgery complicated by infection
Dr. Monteith can safely remove most Essure devices with a low risk of device fracture.
In the few cases when Essure device removal is not possible, patients usually have a combination of the above risk factors. Severe pelvic adhesions and large uterine fibroids are uncommon, but the presence of these two conditions are the greatest predictors for a more complicated surgery.
Patient obesity alone is not usually a problem but obesity combined with scar tissue and/or uterine fibroids increases the difficulty of Essure removal surgery.
Essure Reversal Risks: Are You A Safe Candidate?
Patients considering Essure reversal or Essure removal surgery with Dr. Monteith should call and speak with a nurse.
It is extremely helpful to send all pertinent records for Dr. Monteith to evaluate to determine if you are a candidate. The most helpful records are:
Essure insertion operative/procedure note
Results of 3 month Essure confirmation test (HSG x-ray test done 3 months after devices are inserted)
Results of any pelvic imaging if performed after Essure inserted
Operative notes regarding any prior uterine, ovarian, or intestinal surgery
Potential patients are encourage to send records using the Fax Cover sheet:
Tubal Reversal Forms
If you are unable to obtain your Essure operative note or the results of the 3 month Essure confirmation test, Dr. Monteith may have you to obtain a simple abdominal x-ray, sometimes referred to as a KUB (kidney, ureter, bladder) or pelvic x-ray, to confirm the number of Essure devices and approximate locations of Essure devices.
A simple x-ray can be very helpful in determining if multiple devices were placed, if Essure devices have migrated out of the pelvis, or if Essure devices were unexpectedly expelled from the patient's body after the devices were inserted.
Essure removal/reversal patients with a history of previous cesarean delivery or uterine surgery should consider an optional screening laparoscopy.
More information: Screening laparoscopy before Essure removal/reversal surgery
A screening laparoscopy helps Dr. Monteith determine if severe scar tissue is present and allows him to plan a more precise abdominal incision to increase the chance of successful Essure device removal.
Essure Reversal Risks: Dr. Monteith's Approach To Minimizing Risks
Dr. Monteith's approach to minimizing risks of surgery begins with careful patient selection during surgery scheduling, is continued with his perfected surgical techniques during surgery, and extends after surgery with careful patient and physician communication.
Patients are screened for high risk conditions during scheduling
Surgery occurs in a center with skilled staff dedicated to reversal surgery
Dr. Monteith is an experienced fertility surgeon
Patients have a consultation with Dr. Monteith before surgery
Patients have a post-operative consultation the day after surgery with Dr. Monteith
Patients will be provided a copy of their records and these records will be faxed to the patient's local physician
Patients receive Dr. Monteith's personal cell phone number to call should they feel they are having a complication
Nurses contact patients by phone or email after surgery to check on their progress
Nurses are readily available by phone and email during Eastern Standard business hours
Minimizing Essure Removal Risks: Follow-up with your local doctor
Dr. Monteith strongly encourages patients to schedule a follow-up visit with their local doctor within the first four (4) weeks of having surgery at A Personal Choice.
The purpose of a follow-up visit with your local doctor is not for a post-operative evaluation or post-operative exam/check up.
The primary purpose of a follow-up visit is to discuss your Essure removal surgery and what the results may mean for you going forward (either in regards to symptoms or possible pregnancy).
We advise patients to have close follow-up with their local physicians after reversal surgery and before pregnancy occurs.
We help facilitate communication between the patient and  their local physician by sending a letter with Dr. Monteith's recommendations and a copy of the operative report soon after surgery. We will also provide patients with the same information.
We will provide patients with a copy of Dr. Monteith's landmark research paper on Essure reversal and encourage them to share this research with their local physician. This information will help educate patient's local physician about the success of Essure reversal and help these doctors be more engaged in your personal care.