Mom Age 43 From Vienna Austria Has Second Tubal Reversal Baby!
Testimonial #2422
YEAR OLD MOM FROM EUROPE HAS NOT JUST ONE BUT TWO TUBAL REVERSAL DR MONTEITH MIRACLE BABIES
Dr. Monteith
The most wonderful thing about miracles is that they really happen sometimes!!!!!
Greetings to Dr. Monteith and the to the whole staff of "A Personal Choice" in Raleigh, North Carolina.
I had tubal ligation done after the birth of my third child 12 years preceding the reversal surgery with Dr. Monteith in February 2016 in Raleigh.
No physician here in Europe gave me a chance given my age of over 40 years. As tubal reversal surgery is not practiced in Austria at all… no doctor saw any chance for my wish to have a child again.
I found Dr. Monteith via the internet and was well informed about the procedure within short time. Dr Monteith encouraged me and how he was right!!!
I traveled to Raleigh from the other side of the world aged 40 and a half. The surgery was extremely easy and I boarded the plane just two days after the procedure. I was full of hope to have a chance for another baby. At this time I dreamed of just one more, not even thinking more could be possible. I was pregnant just a short time later and our baby was born exactly 13 months after tubal reversal surgery.
When we celebrated our baby boy's first birthday I had the feeling there is another little soul who would still like to join our family. And then, a miracle was about to happen again. Just a couple of months shy of my 43rd birthday I got pregnant with our second tubal reversal baby and this first try!!!! Another healthy baby boy was born via my 5th C-section on October 22nd in Vienna, the capital city of Austria.
Without having made the decision to choose Dr Monteith with such an expertise in this medical field I would never have had the chance to become a mom again and these two precious boys could never have completed our family.
We will be forever grateful to all of you making these two little lives possible!!! Million times THANK YOU!!!!!!!
A happy family from Austria!
Patient age: 43
Tubal ligation type: Resection (tied or cut)
Patient hometown: Vienna, Austria
Want more information about reversal surgery?
A Personal Choice Tubal Reversal Center is in Raleigh, North Carolina and specializes in tubal ligation, Essure, and vasectomy reversal surgery.
Dr. Monteith specializes in helping couples get surgical results they are happy with… and having more beautiful children!
Tubal ligation is a very common procedure. Tubal ligation regret is a very common problem. Dr. Monteith helps couples by offering an affordable solution to tubal reversal regret.
If you would like more information about reversal, including the cost and success rates, then enter your email address below and you will be emailed more information about reversal.

Only one email will be sent and will not be used for any other purpose.
Join our Facebook group?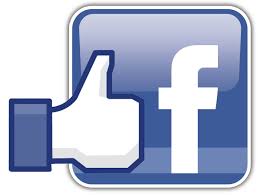 Women who need more advice about reversal are encouraged to join A Personal Choice's public Facebook group:
Facebook Tubal Reversal Group of A Personal Choice
By joining the group you can communicate with other women who have had successfully reversed their tubal ligation and restored their natural fertility.