Mom Age 44 Endured Many Losses Before Miracle Baby Arrived!
Testimonial #2425
We Had Our Baby…Not In Our Way Or In Our Time But By God's Plan!
With much ado, we welcome Christian James into this world. He was seven pounds and eight ounces, 20.5 inches long! It took a whole lot of tears and prayer for him to get here.
We endured many, many losses to finally get a baby on our journey. We are proof though, that God has a greater plan than we can imagine for us.
While initially struggling to get pregnant after having my tubes untied for about six months, we finally got pregnant and lost it at about six weeks.
But I knew from the instant that I learned that I could have my tubes untied, that God had His glorious hand in it, from finding my tubal ligation records that were due to be shredded shortly because of their age, the way that the money fell into place, to the scheduling of the surgery.
It wasn't in our way or in our time by far. I almost threw in the towel. I figured that my time had passed. But He showed up and blessed us with a pregnancy with a rocky start but an amazing finish. I said all of this to say that miracles do happen and our son's birth is nothing short of that.
We are beyond words grateful to all of the people that have helped us in this journey including our big God first and foremost and to our tubal reversal doctor, Charles W Monteith at A Personal Choice: Tubal Ligation and Vasectomy Reversal.
We cannot express how impressed we were with a level of care, aftercare and follow-up that we received from Dr. Monteith. He and his staff are genuinely great people who care very much for their patients.
Patient age: 44
Tubal ligation type: Resection (tied or cut)
Patient hometown: Albemarle, North Carolina
Need more information about tubal reversal?
A Personal Choice Tubal Reversal Center is in Raleigh, North Carolina and specializes in tubal ligation, Essure, and vasectomy reversal surgery.
Dr. Monteith specializes in helping couples get surgical results they are happy with… and having more beautiful children!
Tubal ligation is a very common procedure. Tubal ligation regret is a very common problem. Dr. Monteith helps couples by offering an affordable solution to tubal reversal regret.
If you would like more information about reversal, including the cost and success rates, then enter your email address below and you will be emailed more information about reversal.

Only one email will be sent and will not be used for any other purpose.
Join our Facebook group?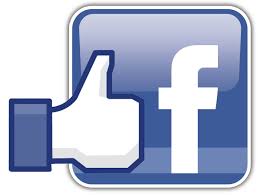 Women who need more advice about reversal are encouraged to join A Personal Choice's public Facebook group:
Facebook Tubal Reversal Group of A Personal Choice
By joining the group you can communicate with other women who have had successfully reversed their tubal ligation and restored their natural fertility.