Removing Tubal Bands After 12 Years: Meet Our Reversal Baby!
Testimonial #2423
Removing Tubal Bands!
I had my tubes tied (bands) in March of 2006, at the age of 22 years old, after what I thought was my 3rd and final baby. I ended up remarrying and immediately regretting that decision. Although with my new husband we shared 5 kids from past marriages, we wanted one of our own.
I researched for years. Reading countless reviews. That's when I found Dr. Monteith. In my opinion, he had the best reviews, so many successful births, and just so happened to be a 3 1/2 hour drive from me. So at 34 years old, tubes tied for almost 12 years, we decided to take a chance.
My surgery was on October 4th 2017, I ovulated the following month on November 2nd, 2017 and conceived our baby on the first try!!!!! Our healthy beautiful baby girl was born on July 25th, 2018 7lbs 4oz 20 inches!!! We are over the moon and so in love with our precious miracle Dr. Monteith gave to us!!!!!
Thank you Dr. Monteith and wonderful staff for completing our family!!!
Patient age: 35
Tubal ligation type: Tubal rings (bands)
Patient hometown: Chesapeake, Virginia
More Information: Facebook reviews of Dr Monteith
Need more information about tubal reversal?
A Personal Choice Tubal Reversal Center is in Raleigh, North Carolina and specializes in tubal ligation, Essure, and vasectomy reversal surgery.
Dr. Monteith specializes in helping couples get surgical results they are happy with… and having more beautiful children!
Tubal ligation is a very common procedure. Tubal ligation regret is a very common problem. Dr. Monteith helps couples by offering an affordable solution to tubal reversal regret.
If you would like more information about reversal, including the cost and success rates, then enter your email address below and you will be emailed more information about reversal.

Only one email will be sent and will not be used for any other purpose.
Join our Facebook group?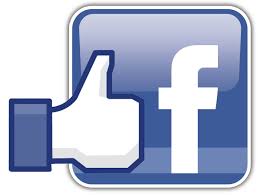 Women who need more advice about reversal are encouraged to join A Personal Choice's public Facebook group:
Facebook Tubal Reversal Group of A Personal Choice
By joining the group you can communicate with other women who have had successfully reversed their tubal ligation and restored their natural fertility.